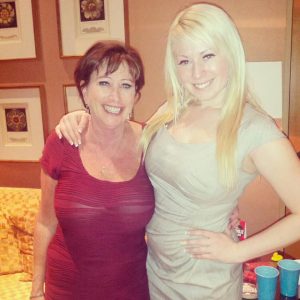 This week's assignment with my grief-share group was to write about plans for dealing with your loved one's stuff. Courtney only being 28 years old really did not have a lot of stuff. Clothes, costume jewelry, a car, some hand-me-down furniture, pictures and her frog collection.
She had a box of important paperwork which contained her journals and workbooks from rehab, amongst other writings and cards. I also know buried in the garage I have her childhood in boxes, including artwork, award certificates, barbies and other toys. Who knows what else I saved? Possibly every happy meal toy, circa early 90s?
The best gift she left me was her writing. In fact, I find comfort rather than sadness reading how hard she was fighting. My baby girl was tough and determined to beat the monkey on her back. The sad part is I can see she really wanted to win her battle with addiction.
So, handling her things is not as daunting of a task as it would be with a parent or spouse who has a lifetime of treasures they have collected forever.
For me it's the "other" stuff I must go through that is tough. I'm talking about the "stuff" we did together, that stuff! The intangible experiences and day-to-day interactions are hard to "sort" through. There is no place to donate that stuff or shelves to display them on. And for that part of losing someone, especially as close as my daughter Courtney and I were, there is a tremendous amount of stuff to sort through.
To start she would call or text me multiple times a day. Courtney always wanted to keep me posted on what was going on in her life or ask my opinion on things. We loved hanging out, shopping, getting our nails done, noodling together in the pool. We shared a love of music, tv shows and movies. We could talk for hours and not a single day went by that we didn't find humor in something and would laugh until our sides ached.
We had our own traditions.  Experiences on holidays , birthdays  and of course mother's day.  We took lots of pictures and a gazillion selfies together. We loved to travel, explore and be adventurous. We were best friends. We would listen to each other and always hug and kiss, we were very open about our affection towards each other.
This is the stuff I don't know what to do with.  Every day, I am not faced with waking up and seeing her things in front of me. Instead, I start each day thinking of her and missing her multiple times as I go through our daily traditions alone.
When you go through grief, you never leave your loved one behind. That person is with you every step of every day.  You bring with you the memories, your sadness and your thankfulness for having had that person in your life. As time goes on, you remember more rather than less. Perhaps this is because the shock wears off clearing your mind to remember the happier times.
Each day Courtney walks with me. The privilege I've had having a daughter and the gift of 28 wonderful years with Courtney is a blessing. I appreciate the loved ones who are accompanying me on my grief journey. The ones who hold my hand, listen or share memories with are truly sent by God. They are my partners in keeping her spirit alive.
Courtney's things have been donated, shared with her friends or neatly stored away.
The "other" stuff, I keep safe in my heart.